Affordable Web Site Design Services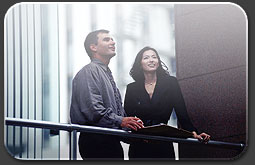 An affordable web design service is what you get when our company designs your web site. We will design your web site, help with your web promotion and hosting, and submit your web at a fraction of the cost of comparable web design services.
You Need More Than Web Design Services
We also offer other services in addition to web site design. The creation of your web site is only a part of a successful online presence. We offer everything your web site will need to be successful and effective; therefore, you won't be faced with having to go through the headache of being charged additional fees or have to hire others for graphic design, banner design, web site promotion knowledge, usability knowledge, and submission services.
We are aware of the problems you are faced with when making an important decision like choosing to place your presence online so we will go out of our way to make the transition and learning curve as easy as possible.
Web services should not end once the web site is completed!
Our compnay specializes in:
HTML web pages with emphasis on informative content, and the delivery of the content to visitors.
Customized Meta tags are created for every web site.
One time submission to the major free search engines and directories once the design project is complete.
Fast loading, visitor friendly web sites that are cross browser compliant and search engine friendly.
Forms pages and CGI script set up.
Web site promotion experience and knowledge.
Site consultation services.
Affordable prices for all web services.
Now with Joomla Template Options with an easy to use CMS (Content Management System)