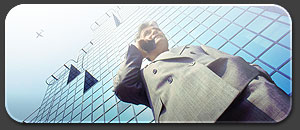 Brandon Area Homes
"Gordon has been working on our family/business computers for over a year. He always arrives when he says he will with a smile on his face and eager to solve our computer problems. Gordon's knowledge, honesty and integrity matched with his enthusiasm keeps our computers and my family running at peak performance. These days it is truly hard to find "totally competent" computer specialists however Gordon has exceeded our expectations. Thank you Gordon..."
—Richard and Shannon Damschen
Tampa Area Safety Council
"The crew of 1-Stop Computer has been very helpful with training our organization to maintain our web site. They have made it very easy to understand and are always there to help. We strongly suggest them for your business "
—Joe Hinson
Wimauma Family Health Center
"We have used 1-Stop Computer for three years now and they are the the by far the experts in computer repair and troubleshooting. We rely heavily on our computer systems and had outgrown our network configuration. 1-Stop Computer gave us a few different suggestions on which system to use, set up our new network with record speed with little down time and being very economical. We are looking to have a web site up in the near future and will have 1-Stop Computer handle this need for us. We highly recommend them for any of your computer needs."
— -Scott French, MPAS, PA-C
— -Co-owner
Florida Metropolitan University
"I've used contract H/W, S/W firms for 30 years and have never had the level of expertise, knowledge, or trouble solving prowess as I have had with 1-Stop Computer. I will never use anyone else. "
— -A. Glauser, I.T. Chair,
University of Phoenix
"I am extremely pleased with the level of expertise from the team of 1-Stop Computer. They have always been helpful in assisting me from choosing the right computer system that fits my business needs to training me on how to use my system more effectively. "
— -Dr. Cecile Massé, PhD.
Private Business
"As a small business owner, I depend on my computers for a myriad of reporting needs. If the system is down I lose money and customers due to my inability to supply the services I am being paid for. I have used a number of other computer repair companies with total disgust in their ability to correct the problem in a reasonable period of time. I won't use any other repair service than 1-Stop Computer in the future. They understand what it takes to keep a business running."
— Kenneth W. Stanley Sr., MBA, BSHS, BSHM
Fastern Transcripts
"As a small business owner, I have faced quite a few critical moments with equipment failure. 1-Stop Computer is always on the spot to get things back up and running better and faster than any one else. They seem to have akeen awareness of the needs of my company and have been an influence in the recent increase of business. They know more, do more and charge less than anyone I have found yet. I consider 1-Stop Computer to be a terrific "find" and would Highly recommend them to individuals and comapnies of any size, whatever their needs are."
—Lynn Herring